Real Texas hero offers inspiration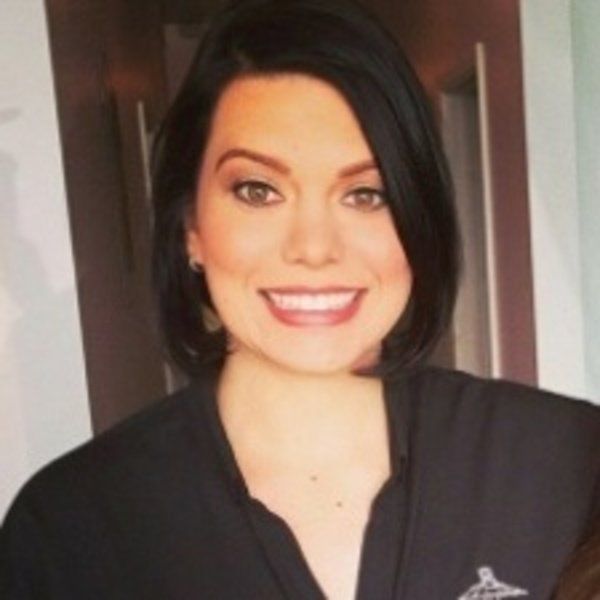 I discovered Bobby Henline last year when I was faced with a medical crisis involving the surgical removal of a cancerous Basal Cell Carcinoma from my scalp.
Following surgery my face became paralyzed. For several months I was unable to speak properly, chew or close my left eye. With no way of knowing if it would be permanent or not, I was in pain, housebound, pajama clad and watching everyone else's lives unfolding in cheerful and exciting ways.
I found myself growing increasingly depressed. I was scrolling through my Facebook newsfeed when I came across a post by an unusual looking Texan named Bobby Henline.
By the tender age of 19, when most young men were heading off to college, Bobby Henline was already a war veteran. Having completed his service during Desert Storm he then chose to reenlist in 2001, following the September 11 attacks.  Bobby deployed to Iraq three times with the 82nd Airborne Division and the 3rd Armored Calvary regiment.
April 7, 2007 started as a somewhat typical day for Staff Sergeant Henline. He found himself in a humvee leading a convoy with four other dedicated servicemen just north of Baghdad, when an invisible trip wire was activated detonating a roadside bomb. The blast sent the armored vehicle roughly 70 feet down the road where it lay upside down, destroyed and in flames.
Bobby Henline was the lone survivor, but just barely.
With no memory of the explosion, Bobby embarked on what would be a very lengthy physical recovery spanning over two years. He was comatose with severe burns to 40 percent of his body. The skin on his head was burned down to the skull. He underwent amputation of his left arm. His eyelids had to be reconstructed, he was missing an ear, head to toe his pain was immeasurable. His injuries were too severe and too numerous for me to attempt to catalog. To date he has undergone 40 surgeries but somehow, Bobby Henline survived.
Bobby's physical injuries slowly began to heal, but psychologically he was experiencing post traumatic stress, feelings of overwhelming guilt for being the lone survivor, and shame worrying he was now a burden to his loved ones. As a (then) self proclaimed atheist, Bobby didn't put much stock in prayer but found himself praying over and over that he would just die.
In time, with encouragement, support and a newly developed faith, Bobby grew stronger and more himself. He stopped asking to die. He began to realize that his survival was a gift he could not afford to waste and that doing so would mean his airborne brothers died in vain. He wanted to honor them.
As Bobby began to regain some of his strength and mobility he was able to resume some of his normal activities. He was able to dress himself, he was able to drive again. He found his lifelong sense of humor reawakening, and he deployed it. He found himself wearing funny shirts, one of which said "Got Burns?"  He found his style of self deprecating humor not only healing for himself, but for the others in his life.
As Bobby continued to poke fun at himself by meeting stares from shocked strangers with comments like "You should see the other guy," those around him began encouraging him to take up comedy. It was his occupational therapist who finally convinced him to give stand up comedy a try. Bobby was a natural.
This set Bobby up on a new path to use his humor and embrace his shocking new physical appearance to heal others, to bring awareness to the issues facing veterans and their families today and to raise funds to support and encourage others. Bobby has appeared on television's "Dancing with the Stars," has been featured in Time Magazine and become one of the best motivational speakers in America.
As for me, now healed and returned to good health, I (along with 51,312 other Facebook followers) continue to witness Bobby's humor, dedication and unwavering commitment to bring peace, humor and healing to others facing physical or mental challenges, to burn victims, to military families, and to fellow veterans in need. Discovering Bobby changed my way of thinking, and inspired me to face my own health issue with humor and patience. Bobby left many pieces of himself on that battlefield, but he continues to use all he has left to serve his fellow Americans in every way he can think of.
This weekend you can find Bobby and his service dog "Daisy" in our area, inspiring Buffalo-Niagara.
At 8 a.m. today, Bobby will be at the "Troopers for Troops" golf tournament at River Oaks Golf Course on Grand Island. Then he'll set off to a meet and greet from 4 to 7:30 p.m. at American Legion Post 3354 on Delaware Avenue in Kenmore. This event is open to the public. At 8 a.m. Saturday, Bobby will be raising money for veterans through his American Tour "Run Like You Are on Fire,"a 5k marathon taking place at Delaware Park in Buffalo.