Olivia Munn Channels Her Inner Ninja Warrior in The LEGO Ninjago Movie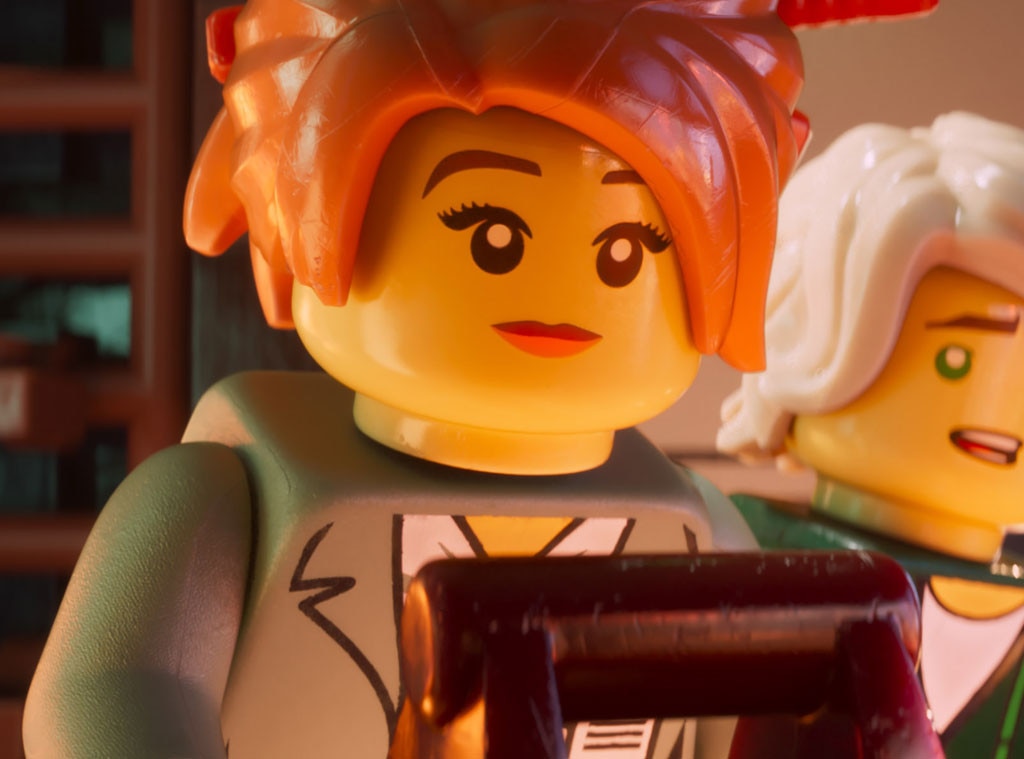 Don't ever tell Olivia Munn that animated movies aren't serious.

Sure, it's easy to pass off the cartoons as simply that: Made-for-kids flicks that don't belong in the same category as, say, Wonder Woman. And sure, the behind-the-scenes process is a little bit different.

For starters, there is no physical training when your ninja character is actually a drawing. And sure, instead of a crazy fighting costume you wear, well, sweatpants, probably. But to Munn, the star of the new LEGO: Ninjago movie, and to the franchise's many devoted fans, it's very grave business.
"LEGO: Ninjago is like Fight Club for kids," Munn deadpanned while promoting the movie. "They get jacked up."

Munn is no stranger to crazed fans—she's a star in the X-Men series, after all—so it's only natural that she jumped on board to this flick, the third in the LEGO movie franchise. The premise this time around is that Ninjago City is threatened and Master Builder Lloyd (voiced by Dave Franco) must enlist all of his secret ninja warrior friends to defend it (we didn't say the plot would be sensible).
Munn plays Lloyd's mother, Koko, in what is probably her first-ever maternal role (and definitely her first-ever ninja-related role). Much like its LEGO predecessors, the Ninjagoanimated feature is designed to entertain children while providing plenty of adults-only laughs for mature audiences. That's where Munn comes in: Plenty of the parental jokes come from Koko's relationship with her ex-husband, Garmadon (voiced by Justin Theroux).

Garmadon is your typical evil LEGO megalomaniac, who also can't seem to figure out what went wrong in his marriage–luckily, Koko isn't afraid to get right in his face and tell him like it is. She admits that the banter between her and Theroux certainly came from some moments of ad-libbing, which drew from the two actor's long friendship.
And while she had a blast doing some of that much-sought-after voice work, she does have one small request for her character in the next installment.
"I wish mine didn't have a purse," she joked. "I wish it had something cooler, like a sword."