Happy Teacher's Day: Five of the best mentors in Hollywood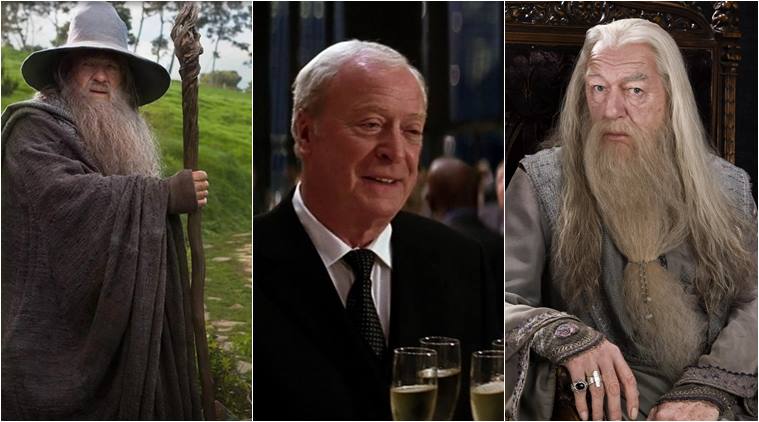 Nobody can deny the importance of teachers in our lives. In each of our lives, there is that one person, who shapes our future and guides us to the best of their ability. Be it our class teacher, professor, friend or even a parent – a mentor can be anybody. It is, of course, another matter whether that person is successful in having a positive influence or not, but we should be thankful to them anyway, as at least they tried their best. Here we give you a list of five such mentors in Hollywood who were successful in enlightening their pupils and made them successful in their quest. We do not claim these five are the absolute best, and there might be a great many we may have missed.
(1) Gandalf: When it comes to fantasy, there is no teacher who is as impressive as Gandalf. A powerful wizard prone to display of temper, he nevertheless is a great guide and has provided direction to hobbits like Frodo Baggins in his quest to destroy the One Ring. He is fearless and is willing to die for the well-being of his pupils. He has also said inspiring lines like these, "I will not say: do not weep; for not all tears are an evil."
(2) Albus Dumbledore: If Gandalf is the first, Dumbledore comes a close second. He is never seen teaching in a classroom and it is the practical lessons that he imparts that help Harry understand the world of wizards and magic. He also gave us such hopeful lines that guide us when we are at our lowest, "Happiness can be found even in the darkest of times, if one only remembers to turn on the light."
(3) Anne Sullivan: Helen Keller lost two of her senses, hearing and vision, which threw her into a world of darkness and silence. It was Anne Sullivan who with a right mix of strictness and compassion helped others even Keller's own family, who were convinced that she is mindless, see that she was not dumb. Amitabh Bachchanand Rani Mukerji starrer Black was inspired from this amazing and real story.
(4) Kensuke Miyagi: Jackie Chan's portrayal as a maintenance man and martial arts expert in 2010's The Karate Kid is pretty good, but it is not a patch on Pat Morita's performance as Mr Miyagi in the original 1984 film. He is not just a good mentor, he is also a great friend and this unlikely bond between a New Jersey boy and a jaded Japanese janitor was one of the best things about this film.
(5) Alfred Pennyworth: He is just a butler, but Alfred's influence on Batman's life and actions cannot be ignored. There have been almost as many Alfreds as there have been Batmen, but my favourite is Michael Caine's portrayal in Christopher Nolan's Dark Knight trilogy. With his ear-pleasing cockney accent, Caine's Alfred is not just a mentor, he also doubles up as a father figure to the Caped Crusader. Add his humour, and Alfred Pennyworth becomes an irresistible character. And this moment in Batman Begins when Wayne Manor is burnt down and Batman says, "I wanted to save Gotham. I failed." Alfred replies, "Why do we fall sir? So that we can learn to pick ourselves up."